Check your inbox to confirm your subscription
Learn how to design targets and incentives that work
Targets can be a force for amazing, or destroy an organisation...
At Made to Measure KPIs we know you want to be part of a thriving business that uses performance targets and incentives to motivate your team and deliver fantastic business outcomes.
In order to do that, you need a clear, structured and transparent approach that really works.


Tough questions and plenty of risks
The problem is that target and incentive design is fraught with difficult questions...
Which KPIs should I target?

How do I stop people cheating? and

How do I create a performance incentive scheme that is seen as fair and motivating for everyone?
Getting it right can be complex, time-consuming and there's the constant risk of unexpected outcomes such as legal issues, staff disengagement and poor business results which make you feel confused, stressed and frustrated.
We believe that you can build effective targets and incentives in a low-risk way, without the guesswork.
Lots that needs to go right
We understand there are a huge number of things to think about when building effective targets and incentives which is why we we spent 10 years developing and testing a robust, logical and teachable method that really works..
Develop your powerful targets and incentives
Here's how we do it:
Help you find the right support package for your needs.

Follow the GAMED course, commit to the exercises and make use of the support options you chose

Roll out your new targets and incentives and enjoy the results.
So, sign up to the GAMED course. And in the meantime, make sure you download our free PDF 'Five target design mistakes everyone makes' .
Stop dealing with the fallout and pain from target and incentive problems and start powering your business towards the success it deserves.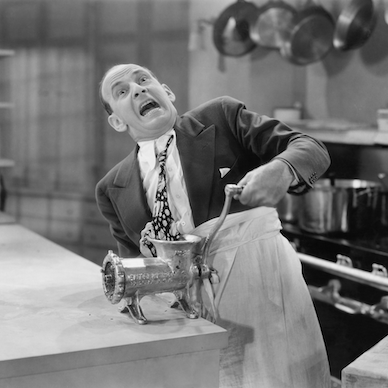 Spot and fix the 33 common target & incentive problems
After spending years picking through the rubble of failed targets and incentives, Bernie has identified four families of target and incentive dysfunction. You will learn how to spot them, fix them, or avoid these common issues.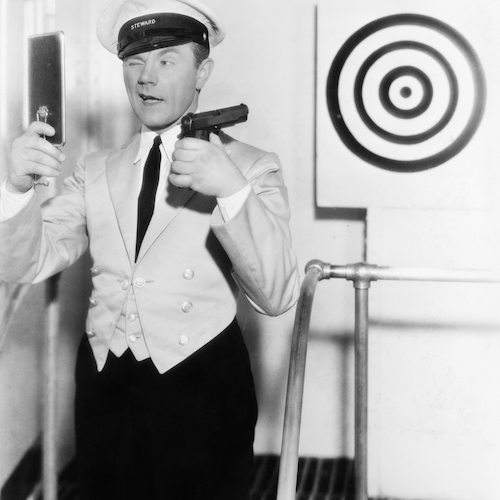 Design and implement targets that work
Target design shouldn't be based on guess work, hunches or haggling. Learn a bullet-proof nine-step method for getting the handful of sensible targets, every time!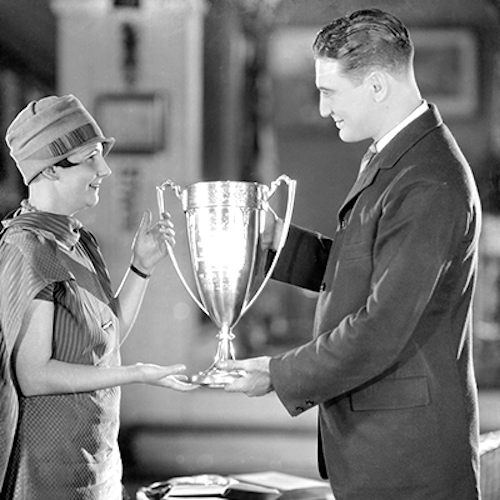 Create incentives that give explosive results
Learn the eight principles you need to apply to build effective incentives and explosive results. Common sense will only get you so far. These rules are based on leading behavioural research, translated into clear, practical how-to advice.
This course is for people who...
Are tasked with creating new, effective, performance targets and incentives
Need help fixing existing performance targets and incentives
Want a structured and practical design framework


By the end of the course you will know how to...
Create targets and incentives that align with your strategy
Build engagement with your target owners
Test your targets and incentives rigorously for unexpected outcomes and dangerous loopholes
Your GAMED Targets and Incentives course includes three and a half hours of tuition by the creator of the ROKET-DS method, Bernie Smith, free access to valuable bonus tools, templates and guides, membership of the KPI Community and the Premium GAMED Group on that community, with additional tools and videos.
Included in your course...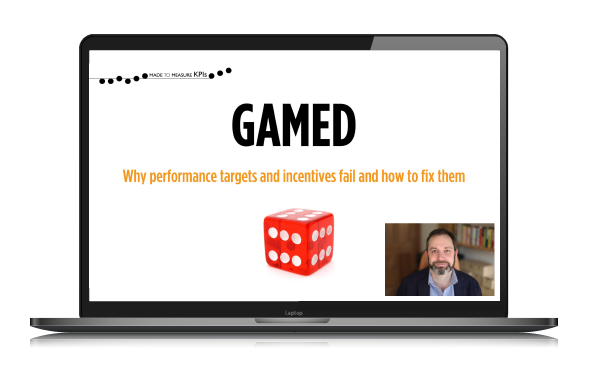 High-quality KPI training
3 hours 30 minutes of high-quality training, all delivered by best-selling KPI author, speaker and trainer, Bernie Smith. The training is split into bite-sized chunks, so you can easily progress at your own pace.
Delivery: KPI Academy website or Teachable app
Premium Access to the GAMED Community Online Space
A community space where you can contact Bernie directly, access bonus tools and templates or just share your good work or experiences with the growing GAMED community.
The community is ad-free and has no nasty tracking.
Lifetime access is built-in to your KPI Academy account and comes as part of your course purchase.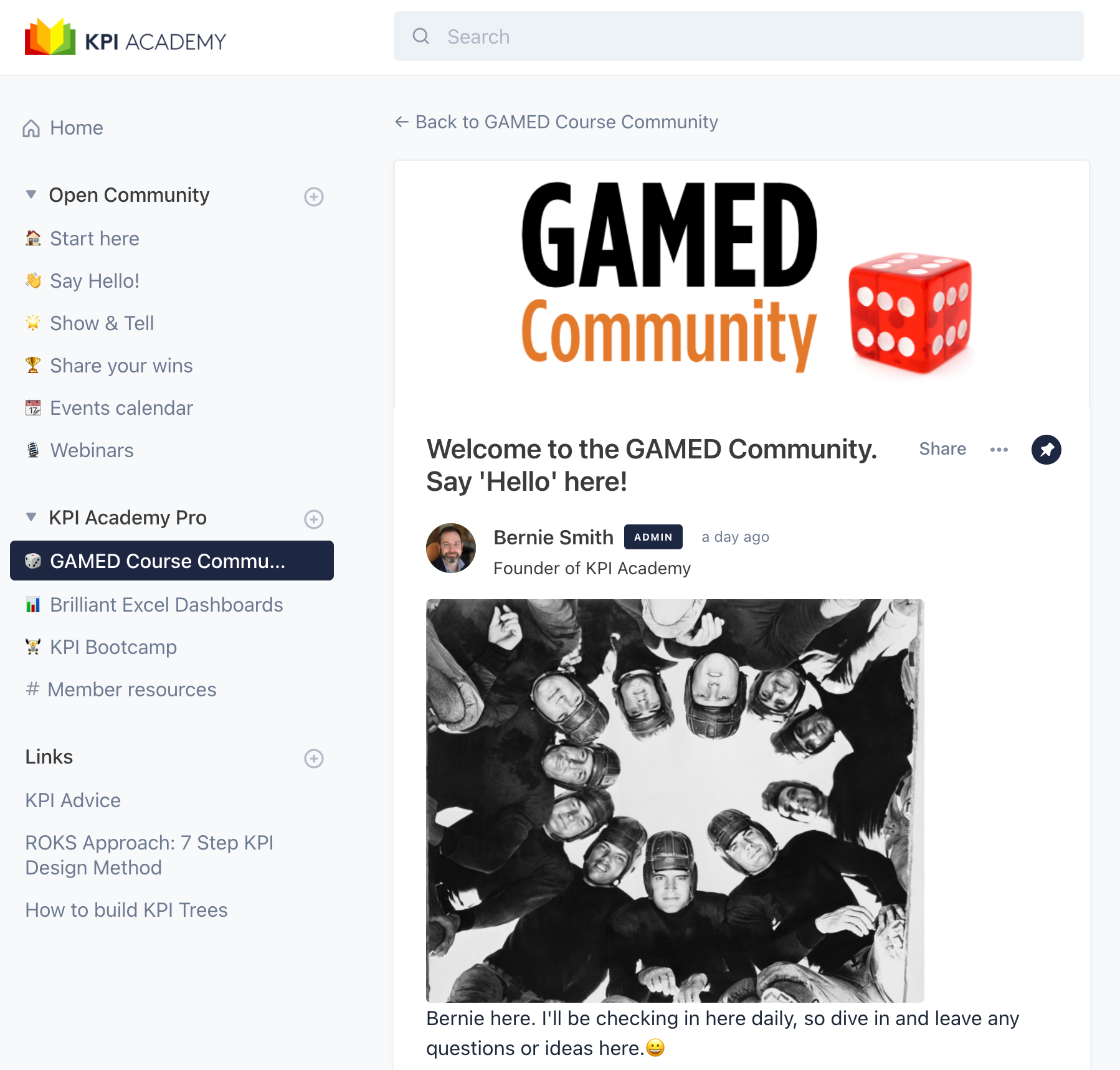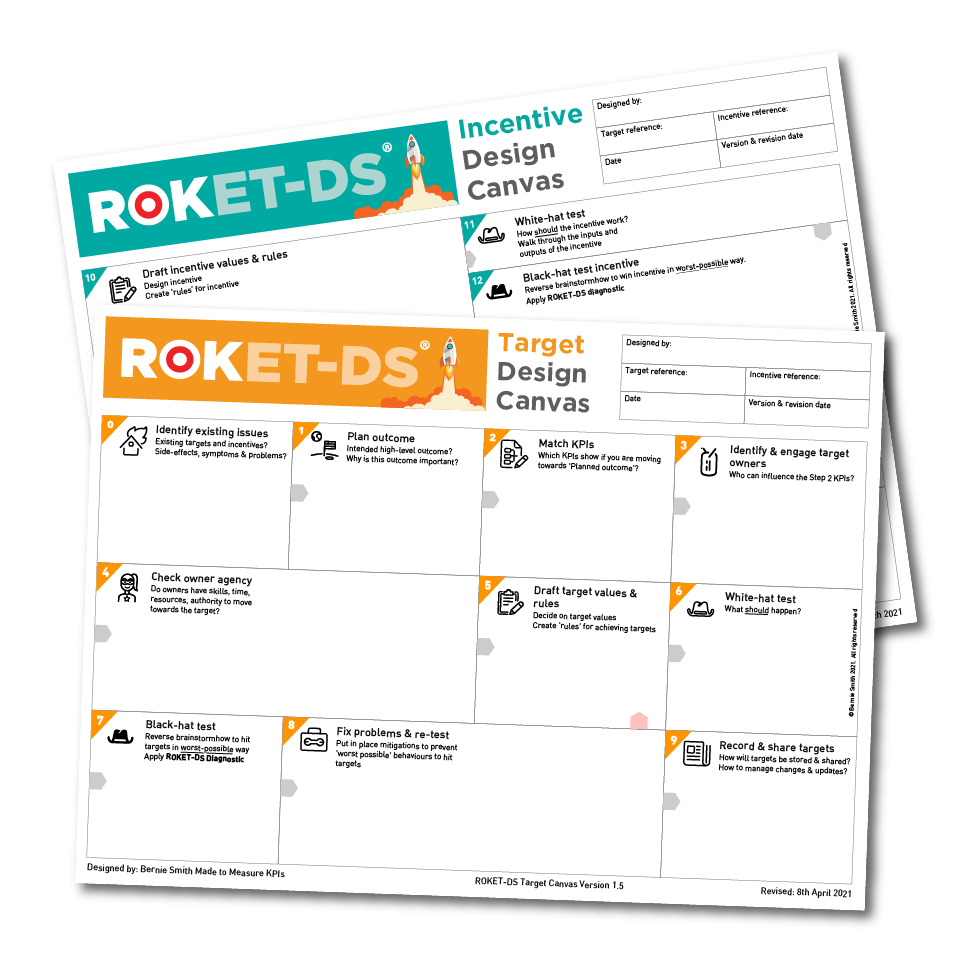 ROKET-DS Printable Canvas Templates
It's easy to get lost in the details of a step-by-step method, so we give you these two brilliantly clear and easy to use templates to help you through the target setting and incentive design sections of the ROKET-DS method.
Format: printable PDF
During the course, we demonstrate every step of the method using a clearly-explained case study example.
The Target and Incentive Canvases for the core course case study are included as printable PDFs, for download.
Format: printable PDF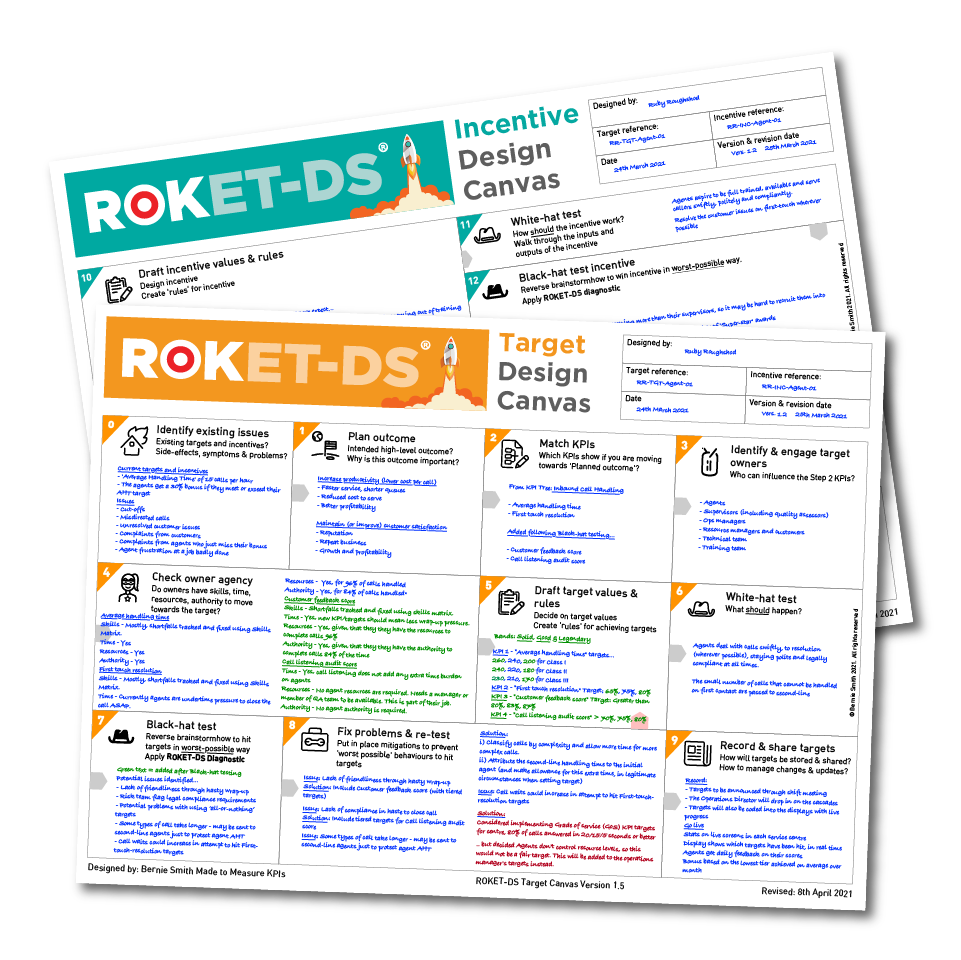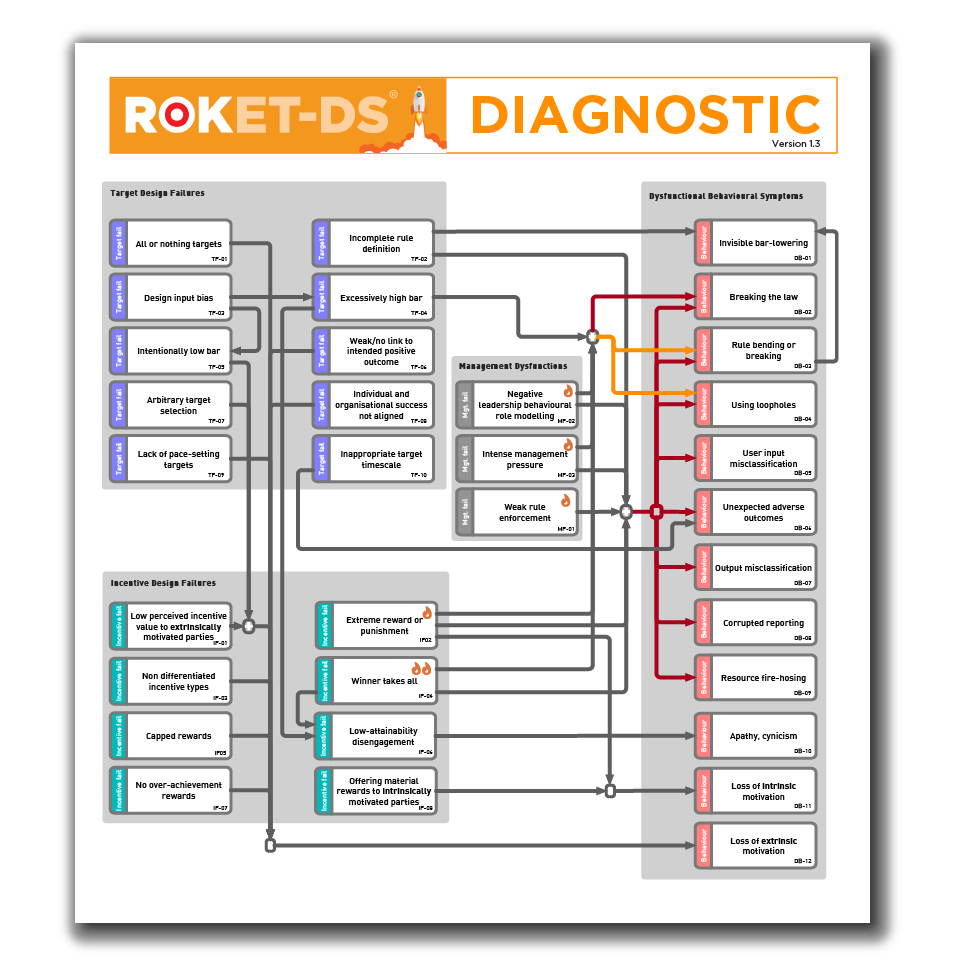 ROKET-DS Issue Diagnostic Tools
When things go wrong with targets and incentives they often fail in multiple ways.
The ROKET-DS Diagnostic is designed to be used alongside the Definitions Diagnostic Reference Handbook to help you analyse and fix problems quickly and to root cause.
Format: printable PDF
Full Diagnostic Reference Handbook
Our course focuses on the ROKET-DS method, based on years of careful research into how targets and incentives really go wrong. These failures have been simplified into four families and thirty three failure types, to help you diagnose and fix target and incentive problems.
Each failure type is catalogued in this handbook, giving you:
Issue description
Why is is a problem
A practical example or case study demonstrating the issue
Format: printable PDF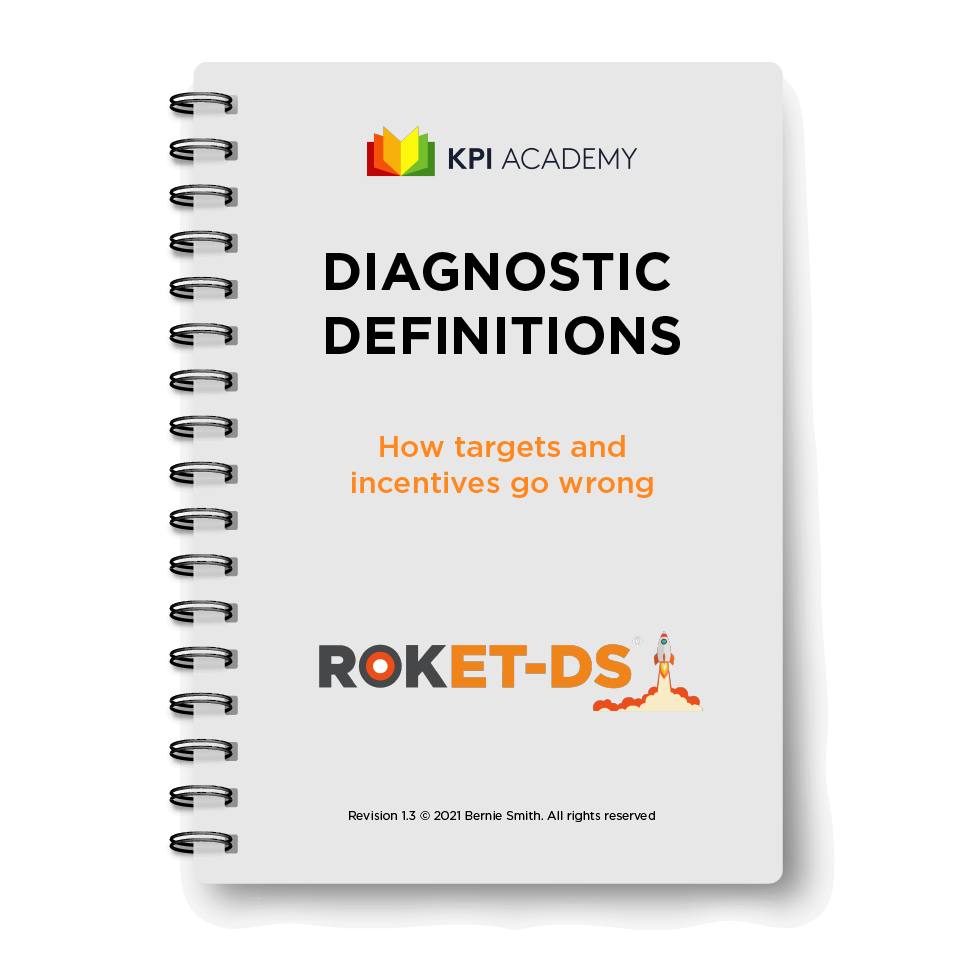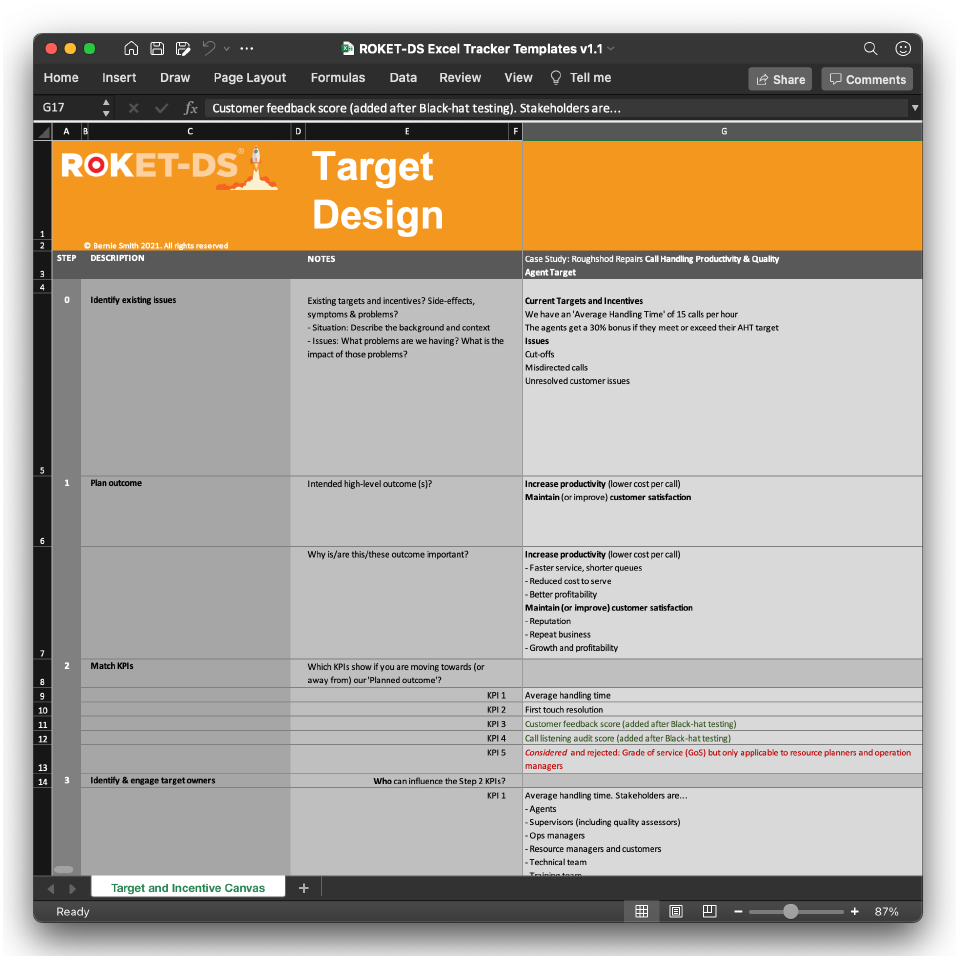 Excel Definition Tracking Tool
You get a carefully designed Excel tracker tool, to enable you to easily manage and maintain your targets and incentives.
The tool comes ready-populated with two course case studies.
Format: Excel workbook
Design and Implementation Checklists
Included in your download pack 'GAMED: Design and Implementation Checklists' handbook. With twenty-two practical, helpful checklists in a printable guide, this handbook is designed to help you navigate common risks, practical challenges and problems.
Format: printable PDF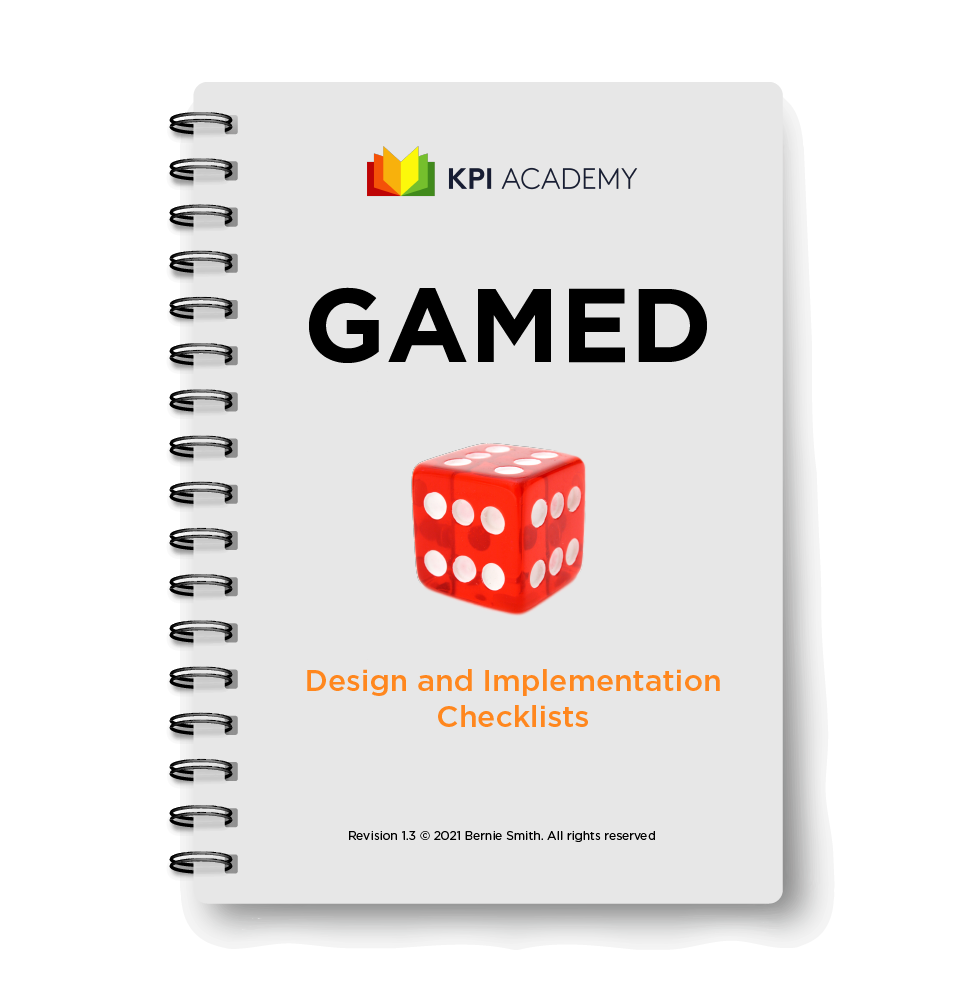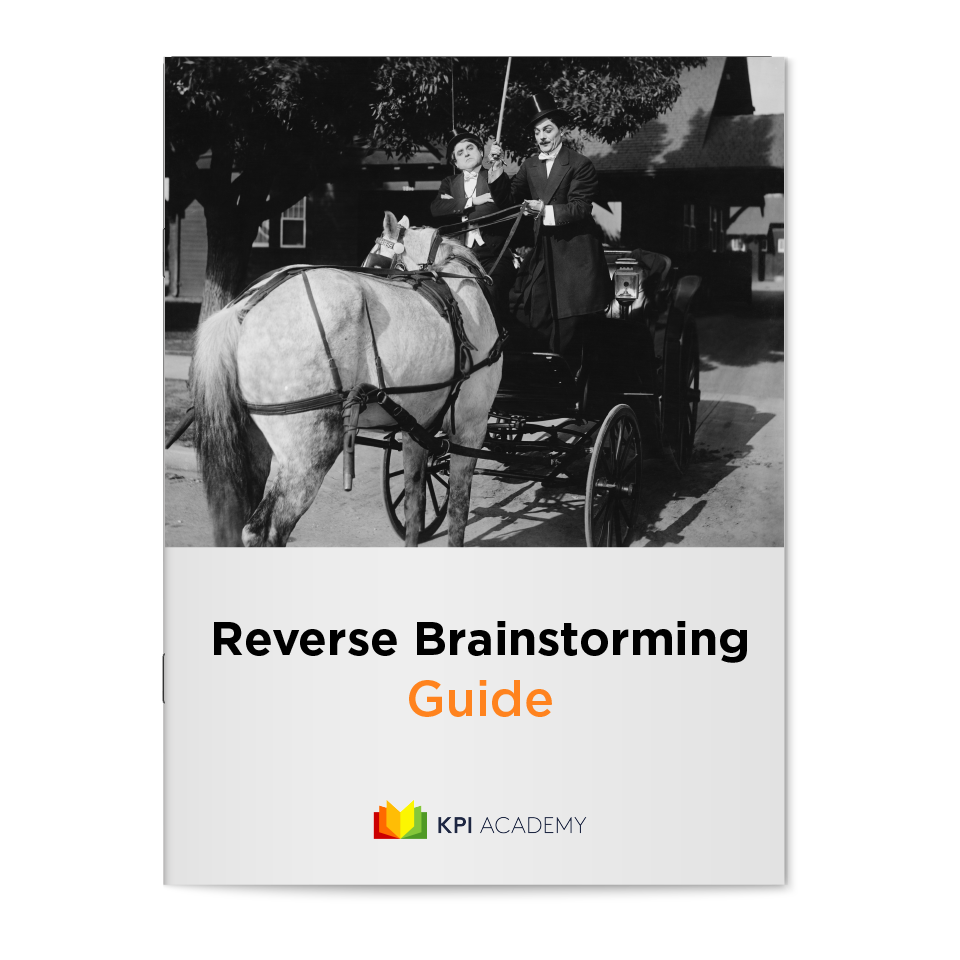 Reverse Brainstorming Guide
Reverse brainstorming is a simple, but incredibly powerful method for identifying practical problems before they go wrong. Once you master this technique, you will find it is an amazingly useful tool in many situations beyond Target and Incentive design.
Format: Printable PDF
GAMED eLearning Modules
The Preview lessons are free to view right now, without registration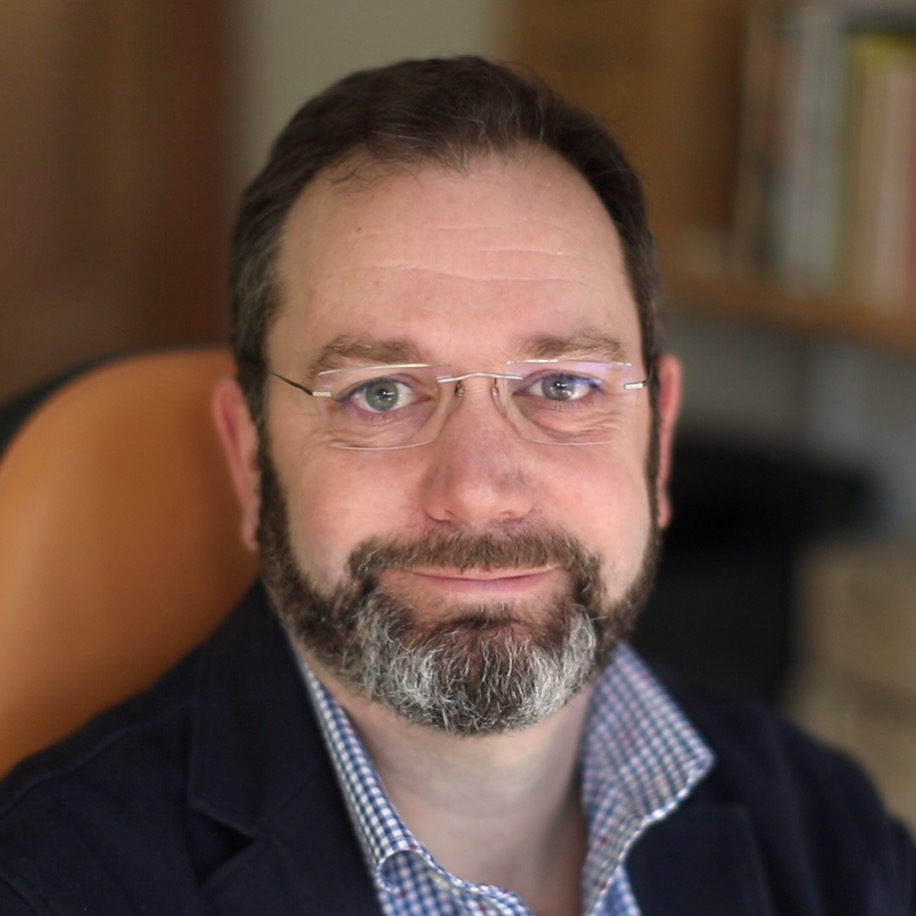 Bernie is a highly experienced performance measurement consultant, trainer, speaker and best-selling KPI author. Convinced that there are many lifetimes of terrible KPIs that need fixing, his mission is to share sensible, easy to understand methods with as many people as possible to improve the quality of management information being used around the world.
His ideas have shaped the world of performance measurement and can often be seen referenced, reused and rebadged by others in the field!
Bernie's methodology is used in these, and many other, clients...
Become a Certified ROKS Specialist

How does certification work?
Completion of all of the online-learning lessons
Passing course module knowledge quizzes (70% or greater, five attempts)
A course badge will be emailed to you
Your name will be entered on ROKS Specialist web page to proved that you have graduated your course
If you would rather not be listed, just let us know.

Frequently asked questions
Q: Do the videos have subtitles?
A: Yes, all the videos in this course have human-transcribed subtitles.
Q: Do I get certification?
A: Yes! You earn the title 'ROKET-DS Target and Incentive Design Professional', once you have achieved 70% or higher in the end of course test (up to five attempts allowed). When you have graduated you will received...
Q: Can I get one-to-one support once I have started the course?
A: Yes, just head here to book support time with Bernie.

Q: What IT do I need to take part in the course?
A: To take part in the sessions you will need...
A computer (either a PC or Mac is fine) with Microsoft Office
A decent internet connection (good enough for a stable
PDF viewing software (for example Adobe's free Acrobat Reader, Apple's Preview or Window's PDF Reader)
Q: Can I download the videos?
A: For copyright protection the videos can only be viewed through your KPI Academy account.


Q: Does Bernie do consulting, in-house training and custom training?
A: Absolutely! Get in touch using https://calendly.com/bernie-smith/introductory-conversation to set up a free introductory call to explore the options.
Q: What if I find the course is not for me?
A: If you decide that the course is not for you, and you have not completed more than 20% of the course, then you can contact us for a cheerful full refund of your course fees.


Q: Am I free to use the course materials in my organisation or with clients?
A: We want you to use your training and course materials to succeed. However, there are some reasonable restrictions on use, these are clearly and simply laid out on this page: https://kpi.academy/p/ip-acceptable-usage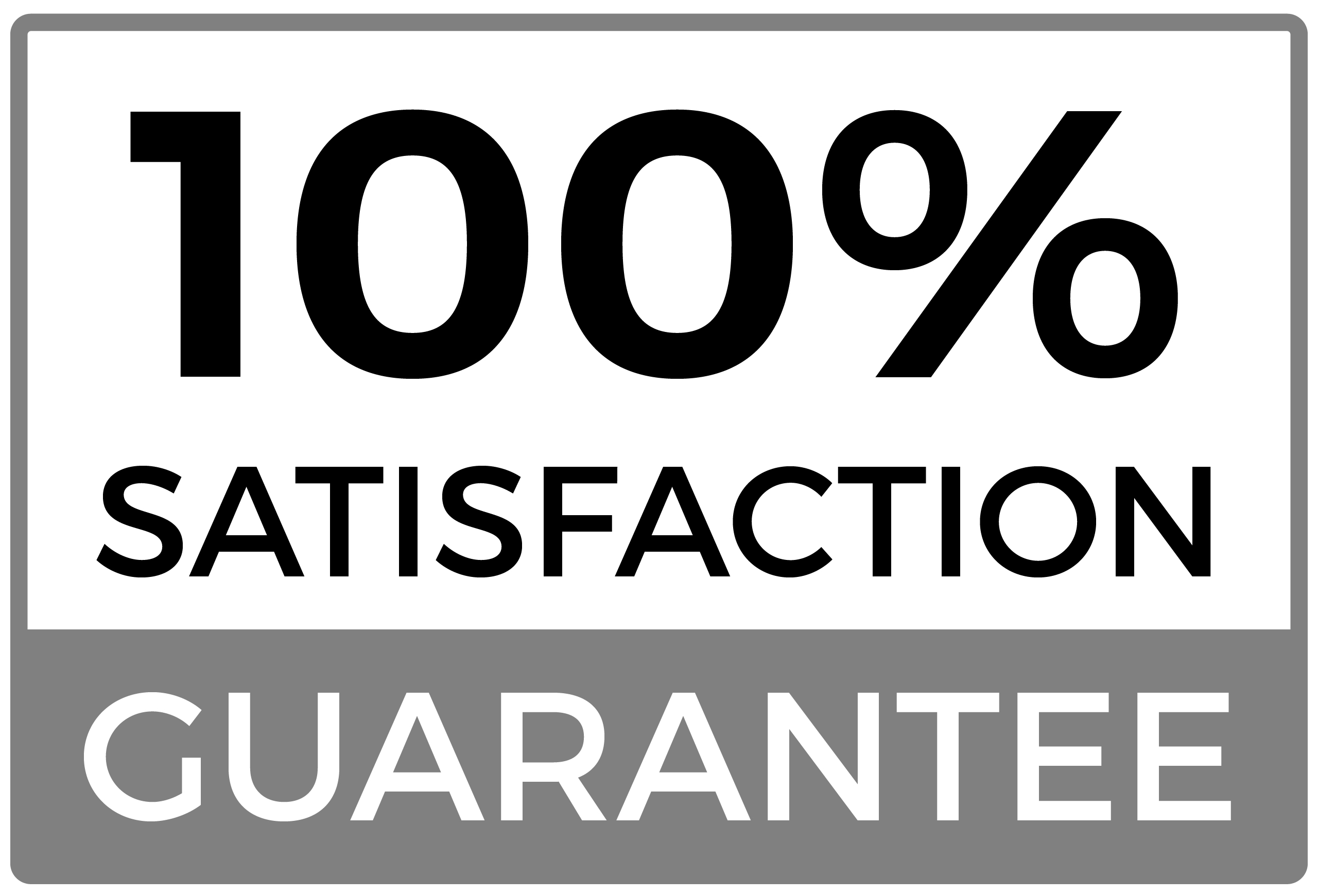 If, after completing the course and following the notes, you do not feel that the GAMED has helped you improve your existing targets or to design better ones – then contact me for a full and courteous refund.
Refunds can only be issued within 30 days of your purchase.
Check your inbox to confirm your subscription